Welcome to LaMont/LaMonte Annex Elementary School News!
Our Elementary School students and staff  are bound to make you smile! We regularly publish news highlighting their stories and accomplishments here. Check back often for updates!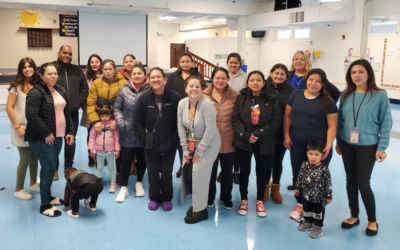 The Latino Literacy Project has for the last seven years helped promote reading routines at home. Now, even more families are benefiting as the program extended to both preschool and kindergarten this school year.  Designed to promote reading for Spanish-speaking and...
Dear Parents/Caregivers, Please see the attached letter and information from the school counseling department. Thank you.   Estimados padres y guardianes,   Por favor consulte la carta adjunta y la información del departamento de consejería escolar.    Gracias. ...
Make Bound Brook a better place! Register to help clean up the community. See the flyer for details & to register!
The Bound Brook School District would like to remind parents about our free/reduced-price meal program. If your child received free or reduced price meals during the 2022-2023 school year, this status will only carry over until September 30, 2023, OR until a new...
Registration is now open for Bound Brook School District's Before & After School Enrichment program for grades Pre-K(4)-8. The program will begin on the first day of school, Thurs. September 7th, and will run throughout the entire school year. Make sure to secure...
LaMonte/LaMonte Annex Elementary Schools will host several events during Back to School season to welcome students and parents back for a new school year! Please see below to view important upcoming dates: Kindergarten Open House - Wednesday/Miercoles August 30 at...
For LaMonte/LaMonte Annex Elementary School, please see below to view/download the suggested Pre-K and Kindergarten supply lists for the 2023-24 school year: Suggested Supply List 2023-24 (Pre-Kindergarten) / Lista de suministros sugeridos para pre-kinder Suggested...