Welcome to LaMont/LaMonte Annex Elementary School News!
Our Elementary School students and staff  are bound to make you smile! We regularly publish news highlighting their stories and accomplishments here. Check back often for updates!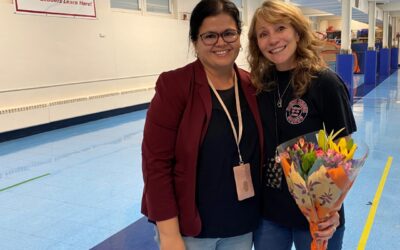 Stacey Giordano, a Special Education Kindergarten Teacher at LaMonte Annex Elementary School, was chosen as a 2022 New Jersey Exemplary Educator. The program recognizes educators statewide who exhibit strong knowledge and skills, an inspiring presence, and a positive...
SPAN-ENG 2022-2023 COVID Guidance
Lamonte & Annex Welcome Back Letter English .docx Spanish Welcome Back Letter 22-23.docx
Links Attached: Pre-K Supply List Kindergarten Supply List
Attached Files: Pre-3-Parent-letter-Half-day-schedule.pdf